FUEL are Damon Murray and Stephen Sorrell a graphic design and publishing company established in 1991.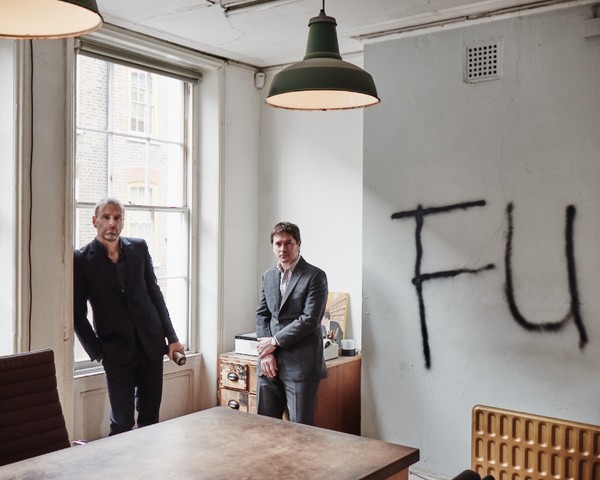 About
With a focus on contemporary art and photography, FUEL have developed long-term relationships with a number of artists, galleries and publishers, specialising in the design and production of catalogues and monographs.
As a natural development of their design practice, the imprint FUEL Publishing produces books in close collaboration with artists and authors. All books are edited and designed by FUEL in the Spitalfields studio where they have worked since 1992.
FUEL also own the Russian Criminal Tattoo Archive. This unique collection comprises more than 795 original sheets of pen and ink drawings, sketchbooks and posters by Danzig Baldaev, the negatives and exclusive rights to over 600 photographs of Russian prisoners by Sergei Vasiliev, and more than 1,000 photographs from the Arkady Bronnikov collection of Soviet Police Files. In addition to providing the material for the critically acclaimed Russian Criminal Tattoo series of publications (2004-2018), works from the archive have been exhibited widely including Galerie Max Hetzler, Berlin (2012) and the Saatchi Gallery, London (2013).
From the start FUEL have produced their own work outside the area of commercial design. FUEL magazine (1991-1994) was the initial outlet for their ideas, a number of which were developed into short films Original Copies (1996). The book Pure Fuel (Booth-Clibborn Editions, 1996) expanded their approach into a broader format. This was followed by Fuel 3000 (Laurence King, 2000). These publications examined accepted notions of graphic design, illustrating ideas and preoccupations to explore themes of authorship.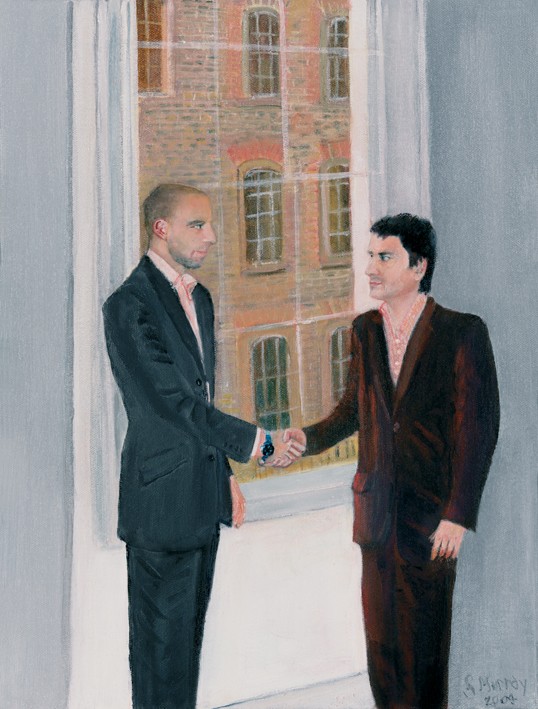 Contact
Murray & Sorrell FUEL Ltd
FUEL Design & Publishing
33 Fournier Street, London E1 6QE
+44 20 7377 2697
fuel@fuel-design.com


Fuel is a Registered Trademark in the UK in Class 16, 35, 41 and 42.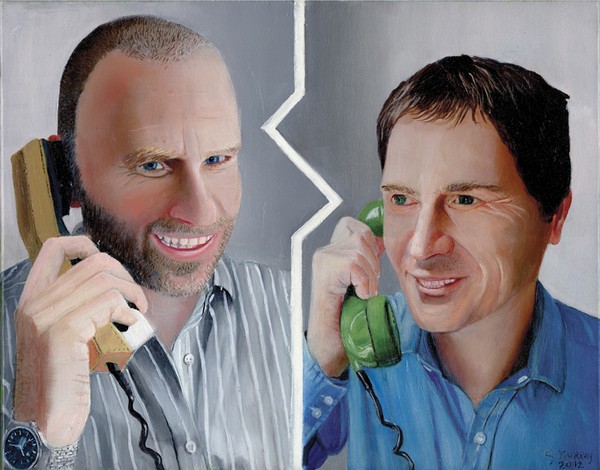 Press
With publications that span criminal tattoos to elevator music, sweet wrappers to Soviet bus stops, Fuel are the design team that bring niche publishing to a new level.
—The Quietus, 2022
FUEL powers ahead in documenting the overlooked art behind the Iron Curtain. [Their latest publications] ... artfully created and expertly packaged, are typical of FUEL – in that they are not to be missed.
—The Bookseller, 2018
FUEL has carved out a singular and uncompromising position in the history of graphic design. Their work – which is difficult to situate within the long canon of design history – is single minded, eschewing surface style and the superficial in favour of a fervent focus on content.
—Christopher Murphy, 8 Faces, 2014
Designers and publishers FUEL have a back catalogue of well-designed books on curious, compelling topics. They're perhaps best known for their series of books on Russian prison tattoos, represented in black and white photography and line drawings. Another favourite is the series which collects hand-made and improvised objects from around Europe, a collection of photographs and text describing the stories behind makeshift toys, fitness aids and tools: at times, naïve, loving, beautiful and tragic.
—Architects Journal, 2013
Fuel Publishing, founded in 2005 by the London design studio of the same name, has made a sustained and, so far, successful attempt to establish itself as a publisher of books about popular culture rather than design.
—Rick Poynor, Print, 2012
Murray and Sorrell's realisation that they possessed the transferable skills and instincts to publish thought-provoking books with editorial depth, has allowed them to create a publishing venture that offers a fresh take on visual culture.
—Adrian Shaughnessy, Design Observer, 2007
FUEL is responsible for some of the best-looking books around, combining a real understanding of what makes a lovely object with excellent content.
—Time Out, 2006