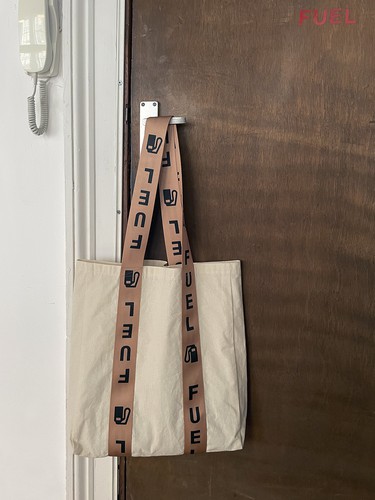 Zoom
To order email: fuel@fuel-design.com
This is a heavy-weight cotton tote with handles constructed from hard-wearing webbing, printed on both sides using sublimation process, with a design based on original FUEL TAPE (1993).

Bag size H: 420 x W 370 x D 70 mm
Limited edition. Custom made to order.
Currently available in natural (cream), black or camouflage.