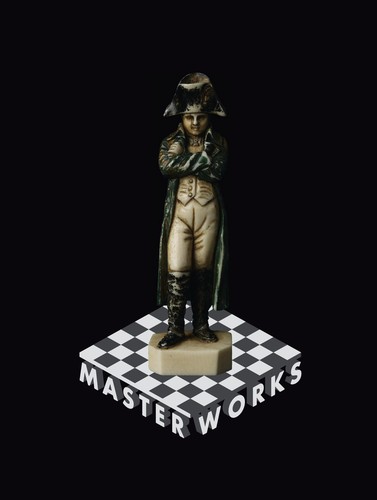 Zoom
200x260mm
232 pages
ISBN: 978-0-9931911-6-9
Photography by Kevin Dutton
Produced in association with
World Chess by Agon Ltd
Published in 2016
Chess, one of the world's most popular games, has inspired artists for hundreds of years. Though apparently offering a limited canvas – each set has 32 pieces, each board 64 squares – sets have nevertheless been designed in countless ways, using almost every imaginable material: from precious metals, to ivory and rock crystal. They have taken many forms, from figural to abstract, and used many diverse themes, from the historical and political to the beauty and variety of the animal kingdom.
This book brings together some of the most beautiful and unusual chess sets ever made. Over hundreds of years, from five continents, they are culled from private collections and museums, including: 200 year-old sets made by nameless Indian craftsmen; sets by Peter Carl Fabergé; sets from Soviet gulag prisoners; and sets by leading artists of the 20th century, including Max Ernst.
Reviews
Piece by piece: exploring the intricate history of chess set design. Master Works runs a startlingly broad gamut, kicking off with the intricate, high quality 19th century sets produced by craftsmen from the East India Company and working its way through abstract, florid, minimalist and macabre fields that are functional at worst and intricately beguiling at best.
---
As this book shows, even with the apparent limitations of structure—32 pieces across 64 squares—there is capacity for unusual and inspired design.

Atlas Obscura

---
A beautiful set elevates the game to a work of art. They look like 32 sculptures rather than 32 chess pieces.
The Wall Street Journal
---
The Art of War: Exquisite Chess Sets Once Captured the Game's Global Heritage