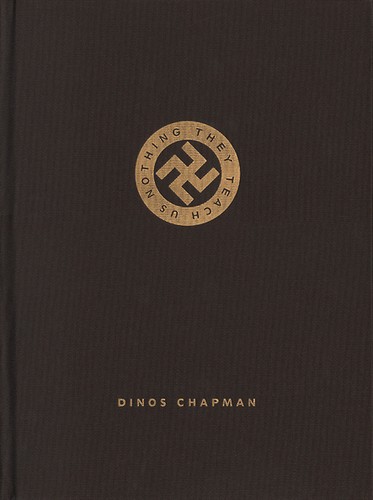 Zoom
365x270 mm hardback
48 pages with 22 inserts
ISBN 978-0-9568962-2-3
Published 2011
Featuring 22 pencil drawings by Dinos Chapman made on pages torn from children's dot-to-dot colouring books. Created as part of the exhibition Jake or Dinos Chapman, in which the artists worked separately to produce a series of works in isolation from each other.

The book is made using brown craft paper. The artworks are printed actual size on matt white paper, and bound in as inserts. A cloth covered hardback with gold foil blocking.

Co-published with White Cube in an edition of 1,000 copies.