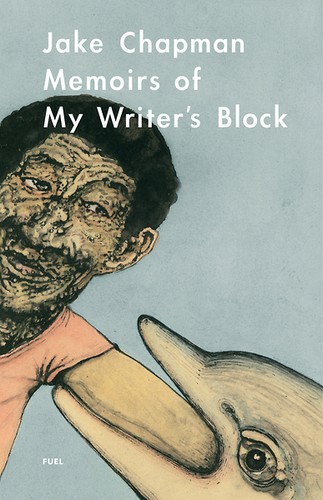 Zoom
198x128 mm softback
248 pages
ISBN 978-0-9563562-0-8
Published 2010
£14.00
In Memoirs of My Writer's Block, Jake Chapman haunts the shady world of the professional ghostwriter, posing as fragile amateur scribbler Christabel Ludd, whose broken attempts at completing her novel are frustrated by an unshakeable writer's block. In desperation she commissions a ragged collection of self-proclaimed professionals to transform the rudimentary tale into a compelling page-turner – with breathtaking results.

The story itself is that of Bao Xishun (once the world's tallest man), who uses his extremely long arms to fish pieces of plastic flotsam from the stomachs of some unfortunate dolphins, saving them from certain death. The bizarre narrative is made more so with each rewrite, from an 'ugly duckling' rendition through to a 'horror' version.

The book follows the crushing process of having to get your novel written by someone else. The author, wracked with creative energy, resorts to poetry in a desperate attempt to relieve the tension built up over months of waiting for other – apparently more accomplished – writers to finish her story.