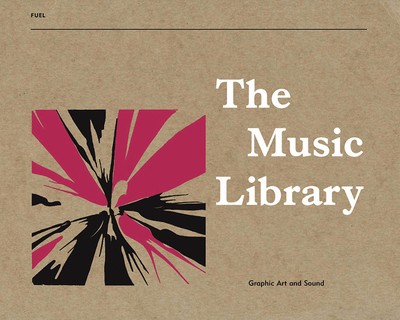 Zoom
200x250 mm hardback
208 pages, CD
ISBN: 0-9550061-1-2
Published in 2005

SOLD OUT
NEW Revised and Expanded Edition available here.
Library Music, also known as source or mood music, was made for use in animations, commercials, film and TV programmes. This book is a compilation of cover artwork from some of the most important and beautiful library LPs produced throughout the 1960s and 1970s. Never commercially available and manufactured in limited numbers, these records are now highly collectable. The book is a celebration of and graphic joyride through some of the most amazing unseen and unheard music ever made.

Featuring over 325 full colour sleeve reproductions plus an exclusive 17 track CD of rare library recordings. With a foreword by Jerry Dammers.
Reviews
These library music sleeves share the music's unselfconscoiusness. This is real outsider graphic art... they have a maverick charisma almost unobtainable in our more knowing times.
The Wire
---


A collection of some of the greatest album covers never seen. These library record covers are pure pop art - and best of all, they're free from any pop stars that might let you down.
Obsever Music Monthly
---


This new book offers a way to enjoy the insane, anonymously-designed graphic world of the library record. Astonishing cover art from 119 UK, European and US library labels... they leave conventional cover design looking wan and flat.
Mojo
---


Library music is the court jester, hobbling alongside the mainstream and mocking it.
Jerry Dammers
---


Lovingly put together, there are plenty of music facts lurking in the pages, and you feel like you are stepping into a lost world.
The Word
---


The artwork matches the music in as much as it was created with no budget and no boundries. There are endless clues and avenues for graphic designers. For anyone else the parallel universe of The Music Library is mind boggling enough - shadow pop music with shadow sleeves.
The Times
---