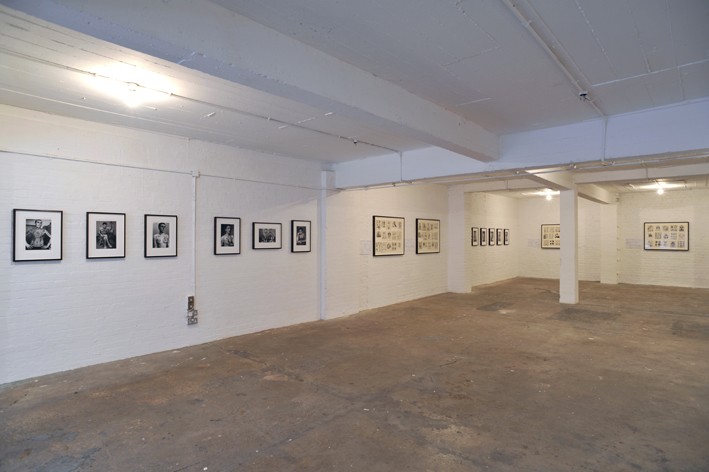 Between 30 October and 28 November 2010 FUEL curated and held the first Russian Criminal Tattoo Exhibition at 4 Wilkes Street, an empty textile warehouse in Spitalfields, east London. For the first time the public were able to view the exquisitely detailed ink drawings of Danzig Baldaev alongside a limited edition set of photographs from Sergei Vasiliev. The exhibition was open for 18 days and had over 4,500 visitors.
The 132 sheets exhibited were specially selected from the archive to represent the broad range of themes contained in the language of Russian tattoos, from the political to the pornographic. Displayed in groups of fifteen in eight large museum frames and twelve smaller single frames, each sheet was accompanied by a detailed translation, and further background information where supplied by Baldaev.
Framing by John Jones.
13 Sergei Vasiliev prints were purchased by The Saatchi Gallery.