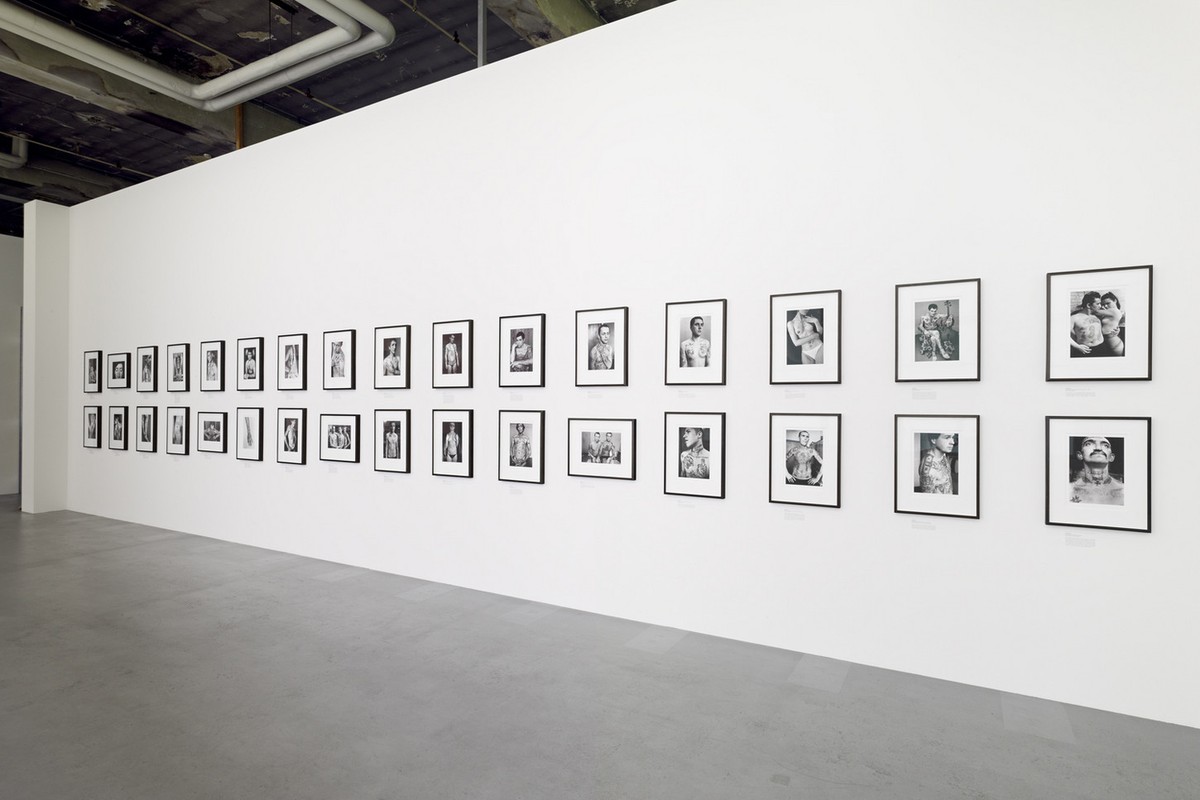 This exhibition at Galerie Max Hetzler opened during Berlin Galleries Weekend 2012, alongside a show by the sculptor Rebecca Warren. For this show FUEL curated a further 16 photographs from the archive of Sergei Vasiliev, making a total of 32 prints. As well as including a number of new portraits, these prints highlight tattoos that appear on specific parts of the criminal's body.
The meanings of the tattoos that appear in all the photographs are explained here.
Images from the show and a full press release can be viewed on the Galerie Max Hetzler website.