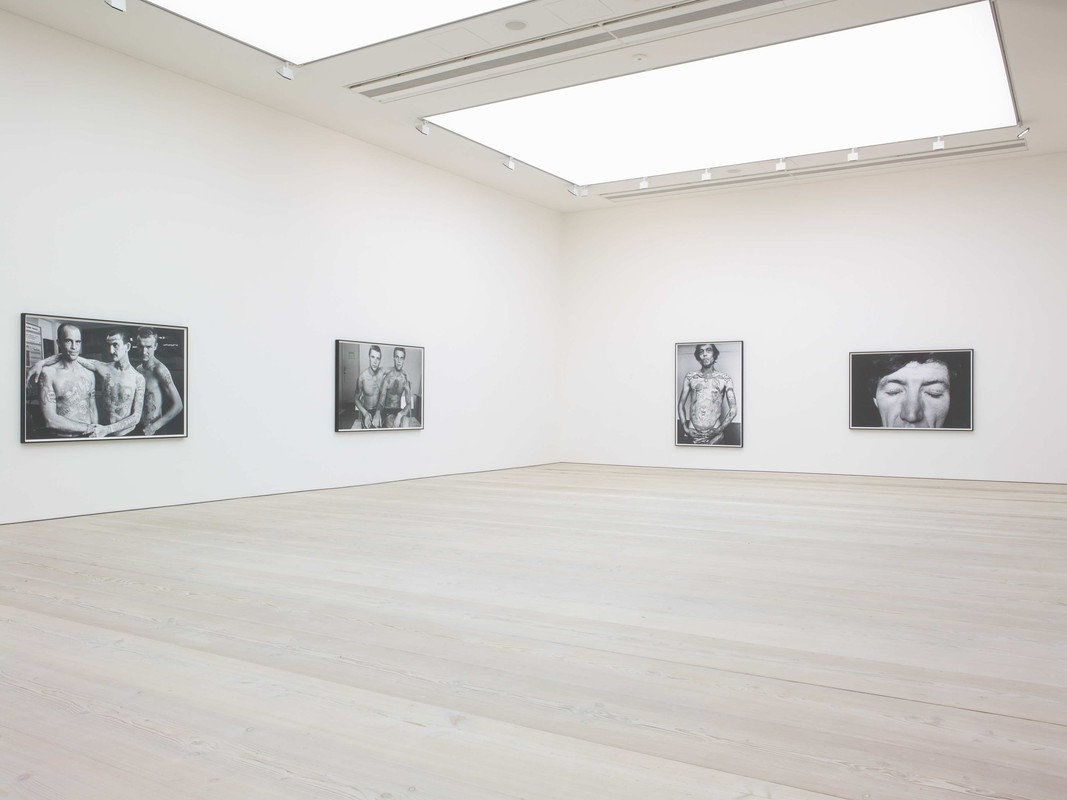 The Saatchi Gallery is currently showing thirteen large format prints of Sergei Vasiliev's work as part of the exhibition Gaiety Is The Most Outstanding Feature Of The Soviet Union. The exhibition which runs from 21 November 2012 – 9 June 2013, also includes work from artists including Boris Mikhailov, Gosha Ostretsov and Yelena Popova.
The Saatchi Gallery purchased the prints for their collection in 2010, following a visit to the Russian Criminal Tattoo Exhibition in Wilkes Street, London.
Information about the exhibition can be viewed on the Saatchi Gallery website.
'The men have turned their skins into lopsided canvases, raggedly inked with home-made designs expressing rage, disgust, despair. The imagery is coded so Vasiliev's pictures double as a catalogue of the hieroglyphics of an underclass. Darker than all the inked symbols are the expressions in the convicts eyes.'
Andrew Graham-Dixon, Sunday Telegraph
'There is a staggering photograph of a Russian criminal proudly baring his body. He is etched top to toe with the wildest tattoos. To see these life-size images of gaunt and defiant convicts – one missing his fingertips, another tenderly guarding a comrade – is to see into another world altogether.'
Laura Cumming, The Observer
Installation photographed by Stephen White.