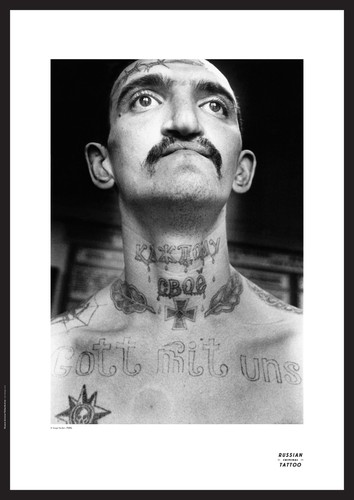 Zoom
1991. Corrective Labour Colony No.5.
Nizhny Tagil, Sverdlovsk Region.
This inmate was convicted for drug related crimes. 'Gott mit uns': 'God with us' was a rallying cry of both the Russian empire and the Third Reich. The Nazi Iron Cross expresses 'I don't care about anybody'. This symbol of aggression and insubordination is often tattooed on the chest tattooed as if hung on a chain. The barbed wore on the forehead denotes that the bearer 'will never be corrected'.